Junk Removal & Hauling Service in Carrollton, Texas
Local Junk Haulers in Carrollton, Texas
Are you struggling with junk disposal? Dallas Junk Guys is a professional, and reliable name for junk removal services in Carrollton, Texas. You can count on our seamless doorstep junk hauling services. We are a locally owned and trusted Carrollton junk haulers offering wide array of junk removal and junk hauling services to meet specific needs of community members. name for residential and commercial junk hauling services in Carrollton, TX. We assure you of top notch, and professional junk removal services. Give us a call and we'll haul away all your junk so that you can get ample leisure time. Get ready to save your time and money by boking junk hailing services from affordable Carrollton Junk haulers. We assure you of a clean & junk free space.
Our Carrollton Junk Removal & Hauling Services At A Glance
Home Junk Removal: Do you know what is junk and where it come from? Anything that is unwanted or of no longer use is junk. People tend to buy stuff as per their requirements, choices, trends, technology etc. With passing time, most of the things become non-functional or are of no use. Such stuffs need to be discarded. Are you witnessing the same at your home? A cluttered home not only seems untidy but also attracts negativity. By hiring our home junk removal services, instil a fresh breath by decluttering your home and make it a junk free abode. Learn more.
Commercial Junk Removal: Carrollton is home to many corporates. Every item irrespective of its type such as electronic, electrical, computer accessories, etc. have their own limited lifespan. Sometimes within their lifespan, appliances stop working or with time these becomes slow and eventually get out of dated. Declutter your office space and make your space much more organized by hiring professional Carrollton junk haulers. View more.
Furniture Removal: tired of that antique looking furniture at home? Want to but new furniture but worried about how to pave way for new one? Don't fret, Call Dallas Junk Guys, we'll haul away your old furniture and make way for your new one. Contact us to haul away your old bulky furniture. We'll explore options if your old furniture can be recycled or refurbished otherwise arrangement is made for safe disposal to nearby landfill site.
Rental & Storage Unit Clean Out: Are you a rental or storage unit owner finding it hard to rent your space to new tenant? Don't worry, we offer rental and storage unit cleanout services to get rid of piles of junk left by previous tenants. So, don't wait and get ready to enhance the rental prospects of your property that is now a clean and junk free space.
Debris Removal: Is home renovation or construction on your mind? Don't delay your plans and hire Dallas Junk Guys, a pro in debris removal services. Give us the opportunity to serve you and we'll transform your construction site into a clean and clutter free space.
Basement/Garage Cleaning: Which is the most cluttered area of your home? Don't be surprised if your answer is basement or attic area. Home Basement and attic area often serve as storehouse for household junk. De-cluttering your basement, garage, and attic area is a good way to make these places junk free. Hire our professional junk hauling services and see the magic. We are sure that our Carrollton junk removal services will score high in terms of quality and commitment.
What Makes Your Local Junk Haulers a Hit in Carrollton, TX
Dallas Junk Guys is a reliable and committed name for residential as well as commercial junk hauling and junk removal services in Carrollton, TX. We have been serving the community of Carrollton through our impeccable junk removal services from last few years. We believe in mouth marketing and our mission is to let our junk hauling services speak for us and get good quality referral clients. We are committed to serve top notch quality services that can surpass all your junk hauling expectations. Salient features of our services are as follows:
Impeccable junk hauling services at affordable prices
Full transparency, zero cost
Flexible pricing option (Inclusive of labor, disposal, transportation costs, etc.)
Experienced, amicable, courteous and professional staff
Eco friendly junk disposal methods.
We are insured.
Same day, after hours, and weekends service, subject to availability
Free virtual quotes for your hauling with no invasion of privacy.
Your Choice of Carrollton Dumpster Rental Alternative
Why hire dumpster rental services, when doorstep junk hauling services is just a step away. Hurry up and give us a call, we'll haul away your junk. Our trucks are capable of carrying load equivalent to that of eight pickup trucks so that junk disposal services can be executed on same day. Get ready to experience seamless junk hauling services by hiring professional Carrollton junk haulers. Call us anytime to schedule your junk removal services. We would love to serve you.
More About Carrollton Junk Removal Services
Carrollton is located in Denton, Collin, and Dallas Counties of Texas state, United States. At Dallas Junk Guys, we are committed to deliver best of class junk hauling services to the residents of Carrollton. We ensure that no compromise is made with the quality of services delivered by us. We are committed towards ensuring safe and proper disposal of your junk by adopting a sustainable & professional approach.
How Much Does Carrollton Junk Removal Cost?
At Dallas Junk Guys, you have following payment choices:
Hourly rates
Flat rates
Click here to know the cost details.
At Dallas Junk Guys, size doesn't matter to us. 'You call, we haul' is our tagline and we abide by it.
Call us today or schedule your service and enjoy special introductory offers and discounts.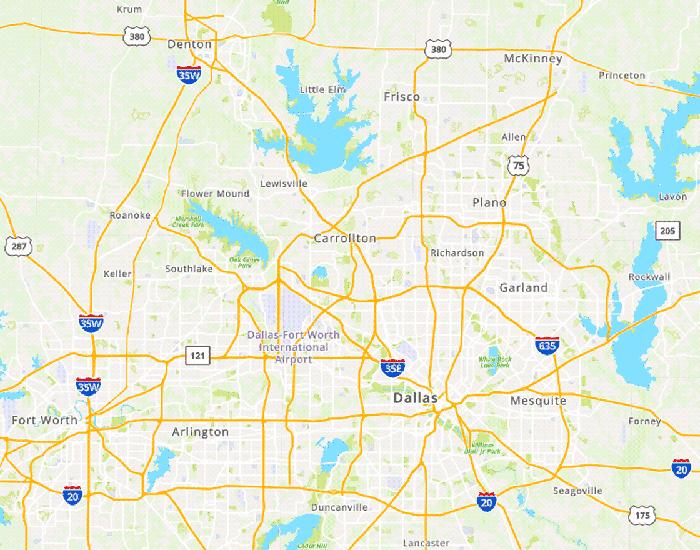 Our Service Area
We serve the Dallas and Fort Worth areas, providing professional junk removal services for homes and businesses. Give us a call.
Get a FREE Virtual
Non-Contact Quote
to Haul Your Junk
and Get $20 Off!
We're ready to help!
Same-day service available on off-peak days.
We offer virtual quotes only. Ask for details.