Junk Removal & Junk Hauling Services in Prosper, Texas
Tired of managing junk at home or workplace? Dallas Junk Guys is a one-stop solution for all your junk removal & junk hauling needs. Make your surroundings junk-free by hiring expert junk haulers. Junk removal is a multi-step process and comprises of junk identification, hiring junk haulers & safe junk disposal. Physical junk hauling is a complex job. Dallas Junk Guys is your trusted local junk haulers offering a vast array of junk removal services in Prosper, TX. Whether you need to haul away the single item or multiple items, you can rely on our expert junk haulers in Prosper, TX. Get doorstep access to seamless junk removal services in Prosper, TX with upfront pricing & impeccable customer service.
As a full-service junk removal company. We are committed to offer top-notch quality services to the community of prosper. Hire the right junk hauling company that can efficiently handle all your junk hauling needs.
Prosper Junk Removal & Junk Hauling Services at a Glance
Residential Junk Removal: If you observe carefully. You'll figure out that 20-25/ of your household junk is in your wardrobe, kitchen, garage, etc. Declutter your home and instill fresh breath by hiring your local Prosper Junk haulers Learn more.
Commercial Junk Removal: If you are a business owner, you'll be very well of commercial junk present at your workplace. Commercial junk comprises of waste packaging materials, vacant cartons, non-functional gadgets or devices, etc. Declutter your office by hiring our prosper commercial junk removal services and make your office look spacious and organized.
Furniture Removal: We help you to get rid of your old, bulky furniture thus making way for new furniture. Buy trendy comfortable furniture that matches your style & taste. We are committed to offer safe disposal of your furniture.
Rental & Storage Unit Cleanout: Storage units are designed to offer temporary storage solution. However rental & storage unit are often left in bad shape by previous tenants. We help you by hauling away all the junk and make it fit for new tenant. Hire us for a state of art rental & storage unit Cleanout Services in Prosper, T.X.
Debris Removal: Dust, debris, construction waste, etc. are common sight during a renovation or construction. Our professional Prosper Junk Haulers will dispose of all your junk, and other hazardous, waste. With us on board, you can be sure of getting a fully clean and clutter free space.
Basement / Garage Cleaning: More than 50 percent of household junk is stored in basement, garage, and attic area of home. De-clutter your home by hiring our expert junk hauling services, we won't leave any stone unturned in surpassing your expectations in terms of quality & commitment.
What Makes Your Trusted Local Junk Haulers a Hit in Prosper, TX
'You call, we haul' is our tagline & we abide by it. Our work speak we believe in action instead of promoting our work. We are proud to say that most of our business is referral business. It's a result of our commitment, hard work & fulfilled promises Top feature of our junk removal services are as follows:
Impeccable junk removal services.
Upfront pricing
No hidden cost, full transparency.
Skilled, experienced, and professional junk haulers.
We are insured
Sustainable junk removal practices
Same day, after hours & weekend services, subject to availability.
Free virtual quotes
More About Prosper Junk Removal services
Prosper is an affluent city in Denton & Collin counties in state of Texas. It is a part of DFW metropolitan area and one the best places to live in Texas Your time & money satisfaction is of foremost importance to us. Get best services for what you have paid for. As a responsible full-service junk's removal company, we are dedicated towards safe & proper disposal of all your junk. We follow sustainable junk removal methods.
Our pickup trucks are well equipped & capable to carry load equivalent to that of eight pickup trucks You can be fully assured of same day disposal of your junk.
How Much Does Prosper Junk Removal Cost
Dallas Junk Guys offers you the flexibility to choose from following payment choices:
Hourly rates
Flat rates
Click here to know learn about cost details.
Call us today or drop us an email to schedule your junk removal service. Give us an opportunity and feel the difference.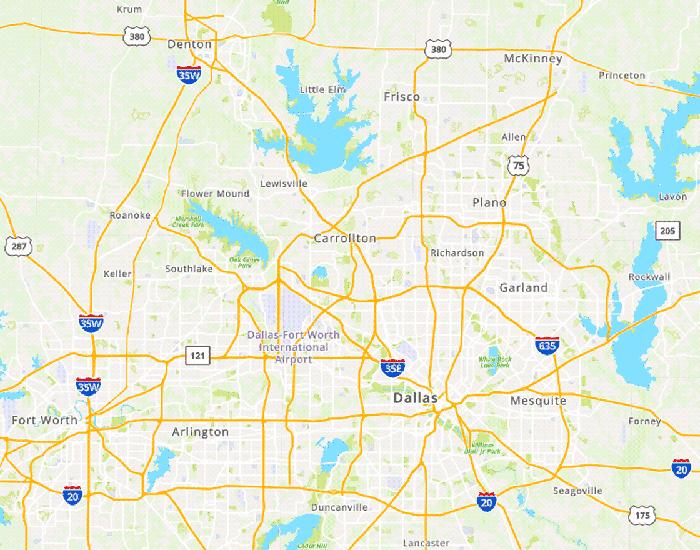 Our Service Area
We serve the Dallas and Fort Worth areas, providing professional junk removal services for homes and businesses. Give us a call.
Get a FREE Virtual
Non-Contact Quote
to Haul Your Junk
and Get $20 Off!
We're ready to help!
Same-day service available on off-peak days.
We offer virtual quotes only. Ask for details.