Residential Junk Removal Services in Dallas, TX
At Dallas Junk Guys, we offer professional junk hauling service in Dallas, TX. Our residential junk removal service includes:
Domestic appliances
Electronics (e-waste)
Bicycles, carpeting & rugs
Remodeling waste
Dumpster alternative
Exercise equipment
Garbage & refuse
General rubbish
Furniture
Mattresses & box springs
Hot tubs
Televisions
Scrap metals and glass
Yard waste
Household trash
Miscellaneous junk
Pianos and more…
Reclaim your garage, yard or storage space by choosing a residential trash removal service in DFW and Dallas, TX.
Keep Your Home Clean & Organized with Our Dallas Residential Junk Removal Services
Whether you're about to wrap up your home renovation project or construction related task, one thing's for sure…you'll have a lot of leftover debris, and disposing of it properly can be a real hassle, especially if you don't have the right vehicle. Another scenario might be a room full of junk, or a garage full of stuff you don't want, don't need and needs to be gone. Time goes by and the build-up continues. Before you know it, it seems like it's everywhere. A Dallas residential junk removal service company like ours will come to your rescue with a local, professional and trained crew who'll do it all for you for less than you think.
We're Your Non-contact Residential Junk Haulers in Dallas, TX
If you want to end the junk chaos quickly, safely, cleanly and affordably, Dallas Junk Guys is your trusted, locally owned, and family operated Dallas based junk removal service provider in Dallas, TX. It's really simple: you email us photos of your items, plus any other information and we provide your with a free quote. We take care of all the details of your haul, start to finish. With Dallas Junk Guys, you can be sure of transforming your cluttered areas back to clean, vacant spaces, and freeing you of all that work. Give us a call or complete or simple online form, and we'll get right back to you.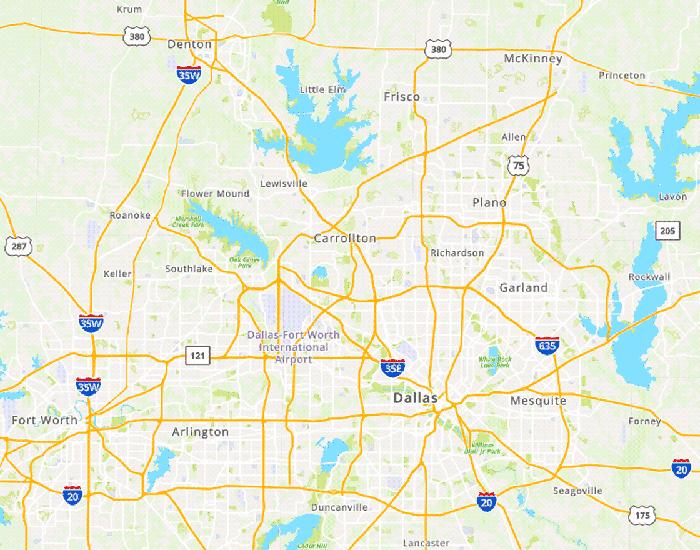 Our Service Area
We serve the Dallas and Fort Worth areas, providing professional junk removal services for homes and businesses. Give us a call.
Get a FREE Virtual
Non-Contact Quote
to Haul Your Junk
and Get $20 Off!
We're ready to help!
Same-day service available on off-peak days.
We offer virtual quotes only. Ask for details.