Junk Removal & Hauling Service in Frisco, Texas
Local Junk Haulers in Frisco, Texas
Tired of trying to figure out what to do with junk at home or at the office? Check out Dallas Junk Guys, a reliable and trusted local junk hauler offering professional, low cost junk removal and junk hauling services in Frisco, TX. We are a full-service junk hauling company offering a wide range of junk removal and hauling service options in the Frisco, North Dallas, McKinney, Plano, Allen, and Richardson areas in Texas. Whether household junk or commercial, we have what you need in Frisco. Hire us, relax and leave all your junk hauling worries to us. We'll ensure that you get a clean and junk-free space quickly and efficiently.
Our Frisco Junk Removal & Hauling Services At A Glance
Home Junk Removal: There can't be any home that can call itself "junk-free". We tend to buy stuff we don't need, or things we do need that eventually wear out. Or it just seems to magically accumulate over time. Whatever the case, sooner or later, it has to go. Use our residential home junk removal services to declutter your home and make it junk-free. One of our trucks holds the equivalent of 8 pickup truckloads. Or you can buy some fraction of that space for your haul. View more.
Office Junk Removal:  Frisco is home to many corporations and local business offices. Outdated electronics that have lived their life span, and furniture that has long been replaced takes up valuable space at the same cost per square foot as any other office. We'll help you free up that space for something or someone useful to your business there in Frisco Learn more about our office junk removal services.
Furniture Removal: Want to make way for that new furniture but worried about disposal of the old? Dallas Junk Guys will quickly haul away all your old discarded furniture. We'll determine if it can be recycled or refurbished otherwise we'll haul it to the nearest landfill.
Debris Removal: Renovation or revamping your home or office brings practical and aesthetic change to old outdated spaces. However, with the restoration comes all the demolition debris and its disposal. Our expert debris removal services are much faster and cleaner than most could do themselves. Give us the chance to show you and just relax. We'll take care of it all.
Basement/Garage Cleaning: Basement, garage, yard, and attic are sometimes the most neglected areas of the home. These areas can become the permanent home of things you may never see. Get ready to declutter your basement/garage with our expert junk hauling services in Frisco, Texas.
Rental & Storage Unit Cleanout: Some tenants often leave junk when they shift storage to some other place. If you are the owner of the storage facility, the task of hauling away the junk lies with you. Let Dallas Junk Guys give you a free quote, and help you free up that space for your next tenant that is thoroughly cleaned and junk-free.
How Dallas Junk Guys Stands Out from Other Junk Haulers in Allen, TX
Dallas Junk Guys has created a niche for itself by offering professional quality junk hauling services in Frisco for a competitive price. Some of the features of our services include:
Quality junk removal and hauling services
Experienced, polite, and courteous staff
Fair pricing (inclusive of labor, disposal & transportation costs)
No hidden costs,
Environment-friendly junk removal processes
Virtual quotes using your photos (No invasion of privacy)
Proper licensing and insurance
Same day, after hours, and weekends service, subject to availability
Your Frisco Dumpster Rental Alternative
You call, we haul. The load and carrying capacity of our one truck is equivalent to that of eight pickup trucks. So why bring in an ugly dumpster, when you have an alternative on wheels available with Dallas Junk Guys. We make sure that all our commercial and residential clients, get state-of-the-art junk hauling services. We want you to feel you have received the best service and the greatest value in Frisco. Call us for our expert junk removal and junk hauling services.  We would love to help you.
How Much Does Allen Junk Removal Cost?
At Dallas Junk Guys, you have following payment choices:
Hourly rates
Flat rates
Click here to learn more about how we serve you.
Whether you want us to haul away something big & bulky or one item, we'll do it all. At Dallas Junk Guys, size doesn't matter and we are committed to meet of your junk removal needs. Call us today or schedule your service and enjoy special introductory offers and discounts.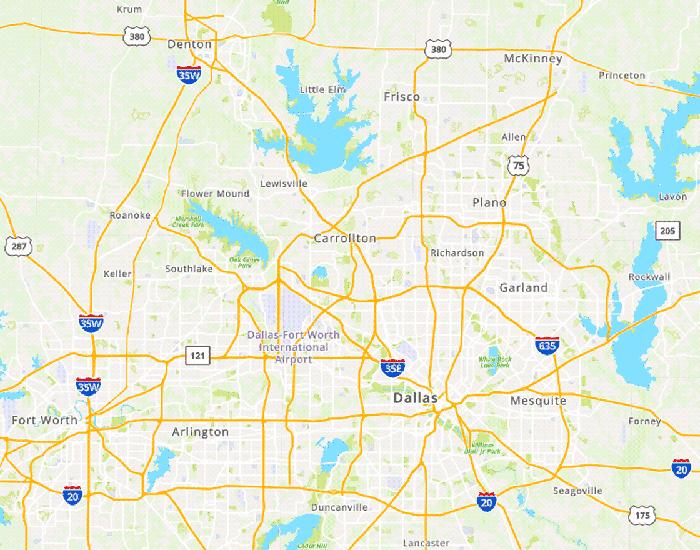 Our Service Area
We serve the Dallas and Fort Worth areas, providing professional junk removal services for homes and businesses. Give us a call.
Get a FREE Virtual
Non-Contact Quote
to Haul Your Junk
and Get $20 Off!
We're ready to help!
Same-day service available on off-peak days.
We offer virtual quotes only. Ask for details.