Junk Removal & Junk Hauling Service in Southlake, Texas
Local Junk Haulers in Southlake, Texas
Junk can be annoying, irritating or even bothersome. It causes clutter and eventually leads to stress. You can't get anything from the unwanted junk accumulated in your home or your life. It is our collective responsibility to do whatever we can to live junk free and stress-free lives. Are you living in the Southlake, Texas and want to live junk -free life? Dallas Junk Guys is the remedy to all your junk woes. We are a reliable and trusted name for junk hauling services in Southlake, TX. We offer seamless doorstep junk hauling services. 'You call, we haul' is our tagline and we are committed to deliver top notch professional junk removal services to the community. Save your hard-earned money and your precious time by hiring our expert and professional Southlake junk haulers. It is your first step towards living a junk free space.
Our Southlake Junk Removal & Junk Hauling Services At a Glance
Residential Junk Removal: Change is an inevitable part of life. As items become obsolete or out dated in technology, fashion, lifestyle, and so on, these items leads to increase in junk and clutter over time. Most of the junk items are of no longer use and can either be donated or recycled. Junk accumulation causes your home to look cluttered. Declutter your home by hiring your local Southlake junk haulers. Learn more.
Commercial Junk Removal: Southlake houses many corporations. Commercial junk can comprise of non-functional machines, electronic appliances, electrical appliances, and other items that have been an integral part of everyday business. Technology upgrade, and lifespan expiry leads to an abundance of commercial junk. Declutter your office space and make your space much more organized by hiring professional Southlake junk haulers. View more.
Furniture Removal: Tired of your old furniture at home? Buy updated furniture and stay on trend. Don't worry about safe disposal of your old furniture. Dallas Junk Guys is the name to rely upon to haul away your old furniture. Our professional Southlake junk haulers will assess whether your furniture can be recycled and get new life or if it needs to be sent to a dumpsite.
Rental & Storage Unit Clean Out: Storage units are designed to serve as temporary storage solutions. Junk left by former tenants needs to be removed and disposed. Dallas Junk Guys offer state of art rental & storage unit cleanout services so that your new tenants can get a junk free space.
Debris Removal: Home renovation is a challenging task especially when it comes to debris or construction waste removal. With Dallas Junk Guys onboard, leave all your debris removal concerns to us. We promise to transform your construction space into a nice, clean and clutter free space.
Basement/Garage Cleaning: Basement & garage are the most ignored areas of a home due to being a "catch all" for junk. De-clutter your basement, garage, and attic area and make these areas junk free by hiring our professional jauk hauling services. We aim to surpass your expectation in terms of quality and commitment.
What Makes Your Trusted Local Junk Haulers a Hit in Southlake, TX?
Dallas Junk Guys is a locally trusted name for residential as well as commercial junk hauling and junk removal services in Southlake, TX. We have been instrumental in offering top notch junk removal services to the residents of Southlake, TX from past few years. We are grateful for the word-of-mouth marketing by our clients. We expect our impeccable work speaks for itself. Some of the top features of our junk removal services are as follows:
High quality junk hauling services at affordable prices
No hidden cost, complete transparency,
Flexible pricing option (Inclusive of labor, disposal, transportation costs, etc.)
Skilled, experienced, courteous and professional staff
Sustainable junk disposal methods
We are insured
Same day, after hours, and weekends service, subject to availability
Free virtual quotes for your hauling needs
Your Preferred Choice of Southlake Dumpster Rental Alternative
Hiring dumpster rental service is another way of to dispose of junk. Hiring a dumpster rental service is a cumbersome task and takes a lot of prior preparations. Junk hauling services like Dallas Junk Guys is more simplified and accessible. Why invest your time in looking for dumpster rental service when doorstep junk removal service is just a click away? At Dallas Junk Guys, the load carrying capacity of our trucks is equivalent to that of eight pickup trucks. We ensure same day junk disposal. Hire us and experience our seamless junk hauling services in Southlake, TX.
More About Southlake Junk Removal Services
Southlake, a suburb of Dallas Fort Worth is majorly located in Tarrant County with few parts extending into Denton County of Texas state, United States. At Dallas Junk Guys, we value your time and money. Delivering best of class junk hauling services to the community of Southlake is our goal. We are committed to ensuring safe and proper disposal of your junk by adopting a sustainable & professional approach.
How Much Does Southlake Junk Removal Cost?
At Dallas Junk Guys, we offer you're the flexibility to choose from following available payment choices:
Hourly rates
Flat rates
Click here to know the cost details.
Call us today or schedule your service and enjoy special introductory offers and discounts.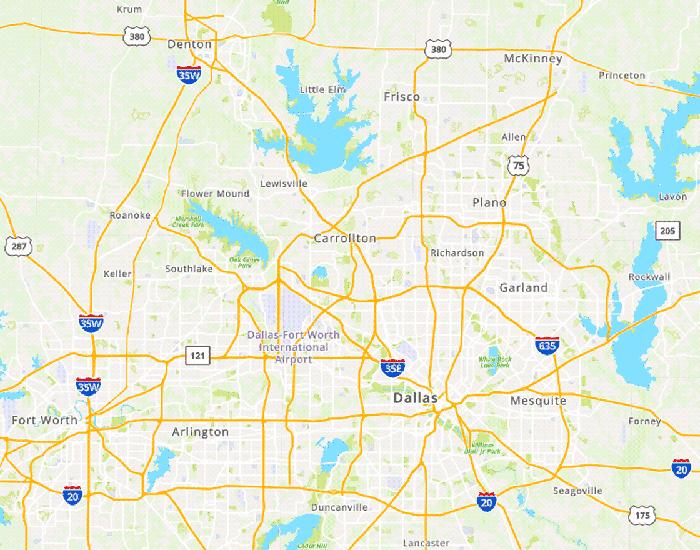 Our Service Area
We serve the Dallas and Fort Worth areas, providing professional junk removal services for homes and businesses. Give us a call.
Get a FREE Virtual
Non-Contact Quote
to Haul Your Junk
and Get $20 Off!
We're ready to help!
Same-day service available on off-peak days.
We offer virtual quotes only. Ask for details.