Little Elm Junk Haulers – Same Day Junk Removal Service in Little Elm, TX
Cleaning and junk removal are complementary to each other and go hand in hand. Junk accumulation causes clutter and discomfort. Keeping yourself organized and clutter free is key to living a stress-free life. Live a junk free life in Little Elm by hiring professional Little Elm junk haulers to haul away all the junk. Dallas Junk Guys is a local, reliable and trusted name for quality junk removal services in Little Elm, Texas. Give us a call and get access to wide array of seamless doorstep junk hauling services. "You call, we haul" is our tagline and we abide by it. As a local junk removal company, we owe to community and are committed to deliver top notch junk hauling services to the residents of little Elm, TX. Save your time and money by hiring a right professional junk removal company that can handle all your junk hauling woos.
Our Little Elm Junk Removal & Junk Hauling Services At a Glance?
Residential Junk Removal: Change is inevitable and is an integral part of our routine life. Consistent upgrades in technology, fashion, lifestyle, needs, and personal preferences, etc. add to accumulation of junk at home. Junk is something that is no of longer use. Junk items can either be donated or recycled. Declutter your home by hiring your local Little Elm junk haulers. Learn more.
Commercial Junk Removal: Little Elm is home to many small businesses and corporates. Commercial junk is comprised of dis-functional electronic gadgets, machines, and other stuffs that were a part of everyday business regime. Technology upgrade, and lifespan expiry leads to accumulation of junk. Declutter your office and make it look organized and spacious and by hiring professional Little Elm junk haulers. View more.
Furniture Removal: Irked of your old regular furniture at home? Make space for new trendy furniture by opting for our furniture removal services. We'll safely dispose of your old bulky furniture. Our professional Little Elm junk haulers will look and assess if your old yet usable furniture can be recycled or needs to be disposed at nearby landfill.
Rental & Storage Unit Clean Out: Storage units often serve as temporary alternative storage solution. Previous tenants often leave a lot of junk that needs to be hauled away. Hire Dallas Junk Guys for a state of art rental & storage unit cleanout services and increase to-let probability of your property.
Debris Removal: New Construction/home renovation is a challenging task. Removal of left out debris and construction waste require lot of efforts, experience, and safety. With Our professional Little Elm Junk haulers at your service, you can be fully assured of safe disposal of all construction waste/debris. We promise to transform your construction space into a nicely clean and clutter free space.
Basement/Garage Cleaning: Basement, garage, and attic area is home to nearly 75% of the junk. De-clutter and organize these areas by hiring our professional jauk hauling services. We promise that we'll surpass your expectation in terms of quality and commitment.
What Makes Your Trusted Local Junk Haulers a Hit in Little Elm, TX?
Dallas Junk Guys is a locally trusted name for residential as well as commercial junk hauling and junk removal services in Little Elm, TX. We have been serving the community of Little Elm, TX from past few years. Our aim is to create a niche for ourself by offering impeccable junk hauling and junk removal services. We strongly believe in garnering good amount of referral business. Some of the top features of our junk removal services are as follows:
High quality junk hauling services at affordable prices
Zero hidden cost, complete transparency,
Flexible pricing options (Inclusive of labor, disposal, transportation costs, etc.)
Skilled, experienced, courteous and professional staff
Sustainable junk disposal methods.
We are insured.
Same day, after hours, and weekends service, subject to availability
Free virtual quotes for your hauling without invading your privacy.
Your Preferred Choice of Little Elm Dumpster Rental Alternative
Hiring dumpster rental service is another way of junk disposal. Hiring dumpster rental service requires considering a lot of pre requisites. On the other hand, junk removal is quite simple and offer you complete peace of mind. Why take so much stress when your get easy access to seamless professional junk hauling services. At Dallas Junk Guys, our trucks are well equipped to carry load equivalent to that of eight pickup trucks. We promise same day disposal of all your junk. Hire us and feel the experience.
More About Little Elm Junk Removal Services
Little Elm, a suburb of Dallas Fort Worth is majorly located in Denton County and is a part of Dallas Fort Worth metroplex. At Dallas, your time, money, and satisfaction are of foremost importance to us. We ensure that get every worth of what you have paid for. Our goal is to offer best of class junk hauling services to the residents of Little ELM, TX. We are committed towards ensuring safe and proper disposal of your junk by adopting a sustainable & professional approach.
How Much Does Little Elm Junk Removal Cost?
At Dallas Junk Guys, we offer you're the flexibility to choose from following available payment options:
Hourly rates
Flat rates
Click here to know the cost details.
Call us today or schedule your service and enjoy special introductory offers and discounts.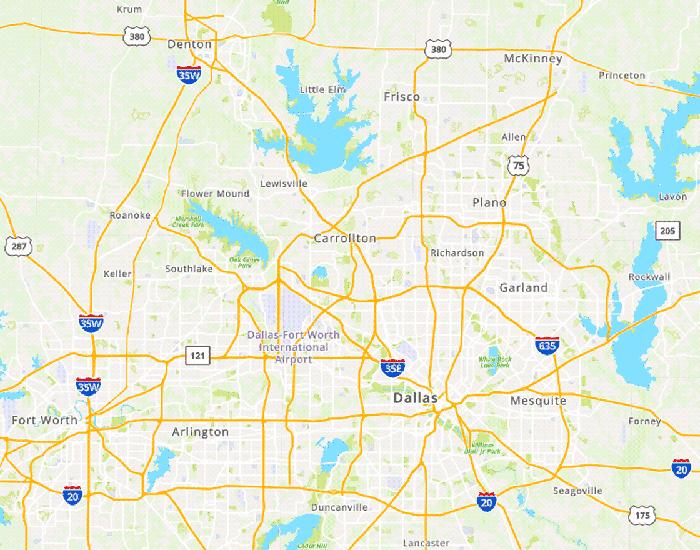 Our Service Area
We serve the Dallas and Fort Worth areas, providing professional junk removal services for homes and businesses. Give us a call.
Get a FREE Virtual
Non-Contact Quote
to Haul Your Junk
and Get $20 Off!
We're ready to help!
Same-day service available on off-peak days.
We offer virtual quotes only. Ask for details.