Junk Removal & Hauling Service in Plano, Texas
Local Junk Haulers in Plano, Texas
Dallas Junk Guys is a trusted and local name for junk removal and junk hauling services in Plano, TX. You can count on our Plano junk removal services for all your junk removal needs. Call us to haul away your junk be it commercial junk or residential junk, we offer a wide range of junk removal service to meet specific needs of our customers. Our Plano junk haulers are committed to offer you top notch and unparalleled services. Don't fret, just give yourself a break with junk management and leave all your junk removal worries to us. We assure you of a clean & junk free space.
Our Plano Junk Removal & Hauling Services At A Glance
Residential Junk Removal: In this materialistic era, junk keeps on increasing day by day as people keep on shopping stuff as per their needs. After some year, all this stuff turns unusable and needs to be hauled away. Hire our home junk removal services and give your home a new breath by decluttering it and make it is a junk free abode. Learn more.
Commercial Junk Removal: Plano is home to many MNCs and corporates. Every stuff has its own lifespan and life span of electronic stuff is limited to 5-7 years. After expiry of lifespan most of the items become junk and need to be disposed of. Make your office space much more organized and decluttered by hiring professional junk haulers in Plano. View more.
Furniture Removal: Tired of regular wear and tear to your old furniture? It's time to replace the old stuff and make way your new. Contact us to haul away your old bulky furniture. If found worthy, options are explored to recycle or refurbish otherwise arrangement is made for disposal to nearby landfill site.
Rental & Storage Unit Clean Out: Are you a rental unit or storage unit owner? We offer rental as well as storage unit cleanout services to remove the junk left by previous tenants. We assure you of a clean and junk free space to enhance the future rental prospects of unit.
Debris Removal: Is renovation or home construction on your cards? Be ready to deal with construction waste, debris, and not to miss the heap of dust. Contact Dallas Junk Guys, a pro in debris removal services. Give us the opportunity to serve you and we'll transform your construction site into a clean and clutter free space.
Basement/Garage Cleaning: Basement and attic serve as natural storage for all household junk. Instil a new breath in your over cluttered garage or attic by hiring junk removal services. We are sure that our Plano junk removal services will score high in terms of quality and commitment.
What Makes Your Local Junk Haulers a Hit in Plano, TX
We have been offering top notch quality junk removal services in Plano from last few years. Our aim is to generate good quantity of referral business. We strive hard to surpass all your junk hauling expectations. Salient features of our services are as follows:
Top notch quality junk hauling and junk removal services at great prices
Zero hidden cost
Great prices with flexible pricing option (Inclusive of labor, disposal, transportation costs, etc.)
Amicable, experienced and reliable staff
Environment friendly junk disposal
We are insured.
Same day, after hours, and weekends service, subject to availability
Get virtual quotes for your hauling without comprising with privacy
Your Choice of Plano Dumpster Rental Alternative
Give us a call and we'll haul way your junk. Load carrying capacity of our single truck is equivalent to that of eight pickup trucks. We assure you of a seamless junk hauling services in Plano. So, you need not even think about hiring a dumpster rental service. Call our Plano junk haulers for all your junk removal and junk hauling needs. We would be glad to serve you.
More About Plano Junk Removal Services
Plano is located in Collin County, TX and is a part of DFW area. It is known as the one of the best cities to live in the USA. At Dallas Junk Guys, we honour our commitments without compromising with quality. We are committed to provide top notch quality junk hauling service to residents and corporates in Plano. Safe and proper disposal of junked hauled away is of utmost importance and you can count on us fo We are committed to the safe and proper disposal of your junk by adopting a sustainable & professional approach.
How Much Does Plano Junk Removal Cost?
At Dallas Junk Guys, you have following payment choices:
Hourly rates
Flat rates
Click here to know the cost details.
Whether you want us to haul away something big & bulky or small size junk, we'll do it all for you. At Dallas Junk Guys, size doesn't matter and we are committed to meet all your Plano junk removal needs. Call us today or schedule your service and enjoy special introductory offers and discounts.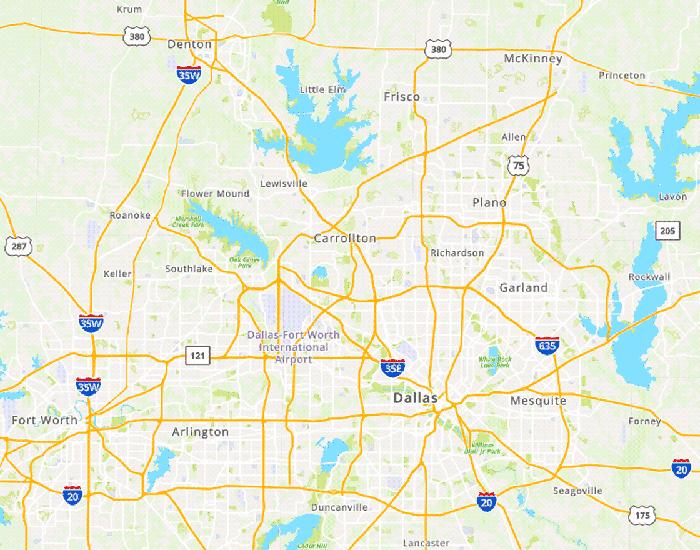 Our Service Area
We serve the Dallas and Fort Worth areas, providing professional junk removal services for homes and businesses. Give us a call.
Get a FREE Virtual
Non-Contact Quote
to Haul Your Junk
and Get $20 Off!
We're ready to help!
Same-day service available on off-peak days.
We offer virtual quotes only. Ask for details.