Junk Removal & Hauling Service in Allen, Texas
Local Junk Haulers in Allen, Texas
Are you in search of an expert, professional, fast, reliable junk hauler in Allen, TX? Check out Dallas Junk Guys, a trusted and professional name for all your junk removal and hauling services in Allen, TX.   We're the new junk removal guys in town, and we are offering high-quality junk removal and junk hauling services. With our hauling services, we aim to simplify your junk removal and make all your junk disappear.  So, whenever you need to declutter your home or office, you can count on our expert junk removal services.
Our Allen Junk Removal & Hauling Services At A Glance
Dallas Junk Guys is a full-service junk hauler offering junk removal and hauling services in Allen, TX to meet all your junk removal needs. Our services include:
Home Junk Removal: As time flies, we tend to accumulate stuff over time. But for some of it, the time comes for it to move on. Whether it's old furniture, electrical and electronic appliances, gaming consoles, old bicycle, or other household trash, we can haul it all away. Learn more…
Office Junk Removal: Maintaining order in an office is important. Office junk like cabinets, chairs, old files, and desks you no longer need can be hard to manage. But, that's what we do. To learn more about office junk removal services, click here.
Garage/Basement Cleaning: Garage, attic, and basement are those areas of the home where things you no longer need or want usually get placed. You will have to deal with it when it's time to move, so you'll probably want a good Garage/basement cleanout service.
Debris Removal: Debris is an important leftover of any renovation project. We offer debris removal and construction waste hauling services in Allen, TX.
Furniture Removal: Old furniture items that need to be discarded, if found in good condition can be recycled or refurbished. However, the disposal of bulky furniture by yourself can be risky, too. Get a free quote for our furniture removal and hailing services today.
Property Clean-outs: If you are looking for a prospective buyer or tenant for your property, a clean and vacant property tends to attract buyers/tenants. We offer property cleanout services at competitive prices.
Office Furniture Removal: The aesthetics of an office leaves a lasting impression on employees as well as prospective clients. Office furniture needs to be upgraded regularly and old furniture needs to be disposed of properly. Learn more about office furniture removal and hauling services.

How Dallas Junk Guys Stand Out from Other Junk Haulers in Allen, TX

Locally trusted junk haulers
All costs included (labor, transportation, disposal fees, etc.)
Professional and sustainable junk removal process
On-time experienced, courteous and professional staff at your service
We are licensed and qualified to carry out office junk removal service
Special discount for bulk/ office jobs
Flexible pricing
No hidden costs

Your Allen Dumpster Rental Alternative

Planning a revamp or restoration? Dallas Junk Guys will serve as an Allen dumpster rental alternative for all your junk hauling needs. We have a team of experienced local junk hauling professionals who are ready to surpass your expectations. So why go here and there when all the residential, as well as commercial clients, can get fast and affordable junk hauling services in Allen, TX under one roof. Call us and we would love to help you.

More About Allen Junk Removal Services

For several years, the city of Allen has ranked on the "best places" to move in owing to its superior amenities, world-class schools, and colleges, shopping, dining, recreation, etc.  Allen is a developed city and has its own trash collection and recycling services. Dallas Junk guys believe in offering impeccable trash removal and junk hauling services throughout Allen. You just give us instructions and we'll remove the junk and load it onto our clean trucks. That's not all, we will make sure that all the surface is thoroughly swept up and cleaned so that you can enjoy a clean, junk-free space.

How Much Does Allen Junk Removal Cost?

At Dallas Junk Guys, we offer two types of payment options:

Hourly rates
Flat rates

Click here to know the cost details.

So, whether your request is for hauling some large-sized big stuff or a few small items, every single job matters to us. At Dallas Junk Guys, we strive hard to meet all your Allen junk removal needs. Hurry up and book your junk hauling service & avail benefit of our special introductory offers.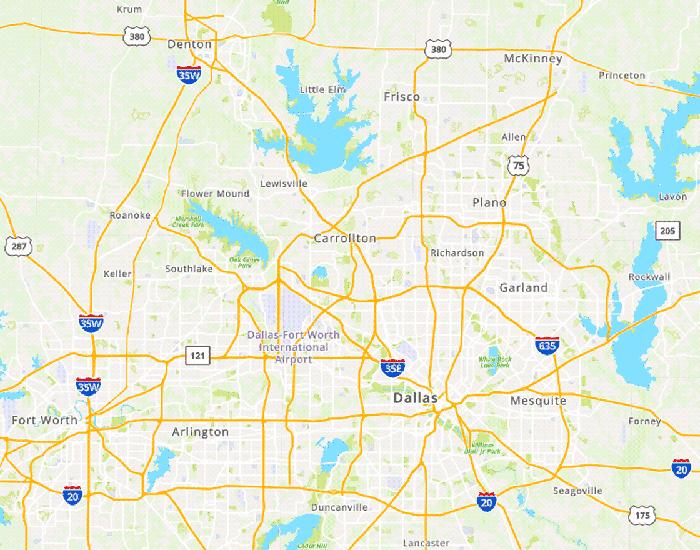 Our Service Area
We serve the Dallas and Fort Worth areas, providing professional junk removal services for homes and businesses. Give us a call.
Get a FREE Virtual
Non-Contact Quote
to Haul Your Junk
and Get $20 Off!
We're ready to help!
Same-day service available on off-peak days.
We offer virtual quotes only. Ask for details.