Office Junk Removal in Dallas
Office Junk Removal in Dallas, TX to Haul Your Office Junk
In this advanced era of technology, Junk is inevitable whether you have inherited it or created the junk in normal course of doing business. You can't slow down the junk production but you can take steps to dispose it off. You might be thinking where it can go, who'll haul it off, how much will it cost, and lot more? Dallas Junk Guys is a locally trusted and reliable name for office junk removal services in Dallas. We offer labor, transportation and all services bundled in a nice and tailor-made package to meet all your junk removal needs.
Who Can Avail Benefit of Our Office Junk Removal Services in Dallas?
Our Office junk removal services are specially designed for following sections of societies:
Real estate managers and maintenance personnel
Small as well as midsize business owners
Offices, shops & garages
Storage unit owners
Game parlors
IT firms/companies/home owners that wish to dispose e-waste
What Do Office Junk Haulers Will Haul Off?
As a reputed office junk removal company in Dallas, we haul following:
Computers
Monitors and displays
Printers,
Scanners
Copiers
Office Junk such as office storage cabinets, file racks, etc
Office furniture
Note: We do not haul storage & oil drums, oil and waste storage tanks, chemicals, solvents and oils, explosives, asbestos, and all other hazardous items
How Much Our Dallas Junk Haulers Charge?
Don't fret, your junk disposal cost will be much lower than what you have anticipated. At Dallas Junk Guys, we offer two flexible charging methods to choose from:
Hourly Rate
Hourly rates starting at $99
Two hour minimum plus dump fees
Flat Rates
$139 for 1 item
$199 for 2-4 items
Permitting and dump fee included
Note: For volume based office rates, call for pricing
Moreover, we also offer virtual quotes, in case you feel any invasion of privacy for seeking quotation. No hidden cost costs involved. Here are some extra perks that you'll enjoy by hiring us for your Office junk removal services in Dallas:
Same day, after hours and weekends service, subject to availability
We sweep up after we clean out
Insurance including general liability, workers comp, and vehicle.
Permitting
What Do We Do with the Hauled Off Office Junk?
As a responsible junk hauler, we believe in offering sustainable solutions. We sort off all the junk and dispose it properly as per standard guidelines. All the items that can be refurbished by local charities are donated and rest that are not usable are taken to the nearest landfill for proper disposal.
How Your Business Can Benefit by Availing Our Dallas Office Junk Removal Service?
All costs included (labor, transportation, disposal costs etc.)
Professional and sustainable junk removal process
On time experienced, courteous and professional staff at your service
We are insured to carry out office junk removal service
Special discount for office jobs
Looking for a competent, trusted and professional office junk removal service in Dallas, Dallas Junk Guys offers all sort of junk removal services under a single roof contact. You call, we haul, call us at 469-884-0070 or book our office junk removal service. Visit us to know more about regular discounts & offers.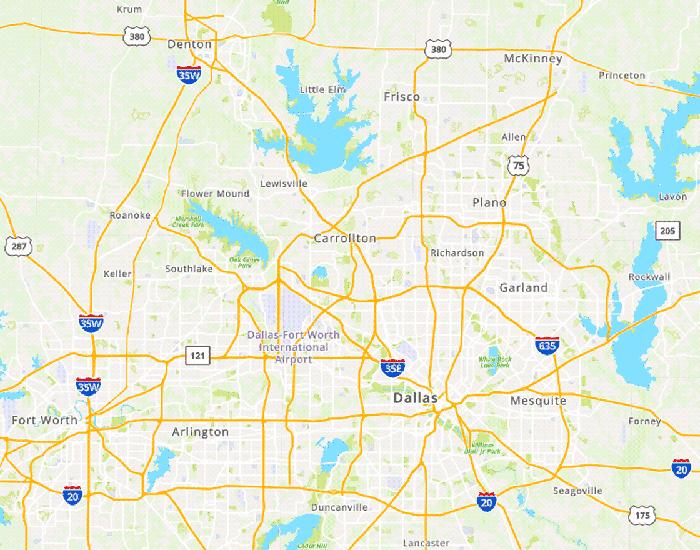 Our Service Area
We serve the Dallas and Fort Worth areas, providing professional junk removal services for homes and businesses. Give us a call.
Get a FREE Virtual
Non-Contact Quote
to Haul Your Junk
and Get $20 Off!
We're ready to help!
Same-day service available on off-peak days.
We offer virtual quotes only. Ask for details.