Junk Removal & Junk Hauling Service in Flower Mound, Texas
Local Junk Haulers in Flower Mound, Texas
We all have junk seemingly, everywhere. Junk makes your home look cluttered and messy. Are you living in the Flower Mound, Texas and want to live junk -free life? Make your life junk free with Dallas Junk Guys, your trusted local name for top notch high junk hauling and junk removal services in Flower Mound. With Dallas Junk Guys, we ensure seamless doorstep junk removal services. 'You call, we haul' is our tagline and we value our commitment towards delivering high quality of Flower Mound, TX. Hiring professional junk haulers is cost effective and time saving.
Our Flower Mound Junk Removal & Junk Hauling Services At a Glance
Residential Junk Removal: Have you ever noticed the amount of stuff that we use in our routine life? Over the period of time any stuff that becomes non-functional or is no longer useful becomes junk. Junk keeps on piling day by day, year by year. Declutter your home and make it junk free by hiring residential junk removal services. Professional haulers will identify and sort junk that can be recycled or donated to nearby donation center. They will also help identify what needs to be transferred to landfill for ultimate disposal. Learn more.
Commercial Junk Removal: Because of the close proximity to DFW airport, many local businesses have shifted their base to Flower Mound. Commercial junk generally comprises of non-functional instruments, gadgets, machines, other electronic appliances, electrical appliances, files, papers, and lot of other things that have been an integral part of routine business regime. You will experience a neat and organized space by hiring professional Flower Mound junk haulers. View more.
Furniture Removal: Tired of outdated furniture at home? Making space for new furniture is easy with Dallas Junk Guys. Hire us to haul away your old furniture. Buy updated, fashionable furniture to show off to your guests. Depending upon the condition of your old furniture, our professional Flower Mound junk haulers will donate, recycle or transfer it to landfill for safe disposal.
Rental & Storage Unit Clean Out: It is common to find junk left out by earlier tenants of storage units. However, as a rental or storage unit owner, you need to dispose it off left behind items. Clean and junk free units are preferred by every tenant. Dallas Junk Guys offer top notch quality storage unit cleanout services that will improve the chances of your unit getting rented.
Debris Removal: Starting a renovation or construction project is a challenging task. Large amounts of dust and debris are a common sight during any renovation project. Dallas Junk Guys are professionals in offering debris removal and construction waste management services. We assure you of a tidy, and junk free space.
Basement/Garage Cleaning: Basement & garage serve as additional storage space to most of household junk. Declutter your basement, garage, and artic area and make these spaces junk free to be used efficiently for their basic purpose by hiring your trusted professional junk haulers in Flower Mound.
What Makes Your Trusted Local Junk Haulers a Hit in Flower Mound, TX?
Dallas Junk Guys is a locally owned reliable name for top notch junk removal services in Flower Mound, TX. We have been proudly serving the community of Flower Mound, TX from last few years. We believe in offering high quality customer service and we take pride in surpassing your expectations. We let our work speak for us and grateful for our referral clients. Our junk removal features are as follows:
Impeccable quality service at great prices
Zero hidden cost, full transparency,
Flexible pricing option (Inclusive of labor, disposal, transportation costs, etc.)
Experienced
Skilled, amicable and professional staff
Sustainable junk disposal practices
We are insured
Same day, after hours, and weekends service, subject to availability
Free virtual quotes at comfort of your home.
Your Preferred Choice of Flower Mound Dumpster Rental Alternative
Hiring dumpster rental service is alternate option for junk disposal. However, for things to go smooth, you need to select right container size and work out on permits. Why take so much stress when doorstep junk hauling from your local Flower Mound junk haulers is just a click away. Our trucks are capable of handling load equivalent to that of eight pickup trucks so that all your junk can be disposed on same day in a single go. Hire us to haul away all your junk and we assure you that we'll surpass your expectation in terms of quality and commitment.
More About Flower Mound Junk Removal Services
Flower Mound, an incorporated town, is located between Denton and Tarrant County of Texas state, United States. At Dallas Junk Guys, we ensure that you get full value for your money. Living a junk free life is our combined responsibility and we are committed towards ensuring safe and proper disposal of your junk by adopting a sustainable & professional approach.
How Much Does Flower Mound Junk Removal Cost?
At Dallas Junk Guys, we offer following payment choices:
Hourly rates
Flat rates
Click here for the cost details.
Call us today or schedule your service and enjoy special introductory offers and discounts.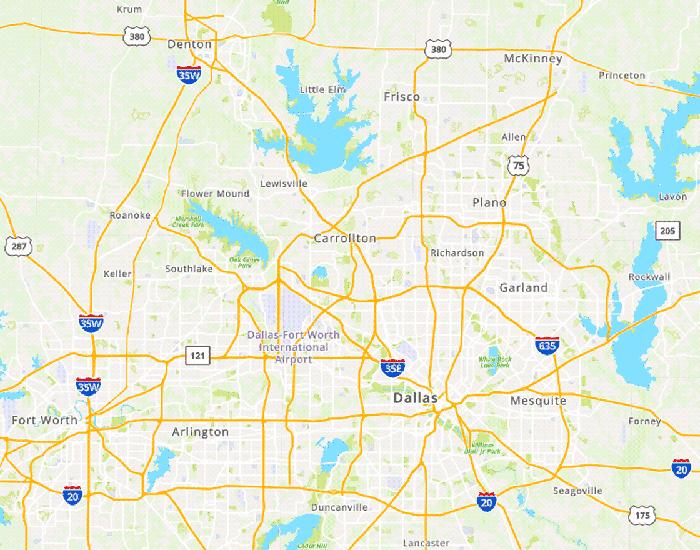 Our Service Area
We serve the Dallas and Fort Worth areas, providing professional junk removal services for homes and businesses. Give us a call.
Get a FREE Virtual
Non-Contact Quote
to Haul Your Junk
and Get $20 Off!
We're ready to help!
Same-day service available on off-peak days.
We offer virtual quotes only. Ask for details.