Frisco Junk Removal vs. Dumpster Rental: Which Option is Right for You?
June 29, 2023
After the dust settles from a home remodeling project or estate cleanout, it's time to deal with the task of waste disposal. The question then becomes: should you hire a junk removal service or opt for a dumpster rental? The answer depends on your specific needs, project scale, and budget.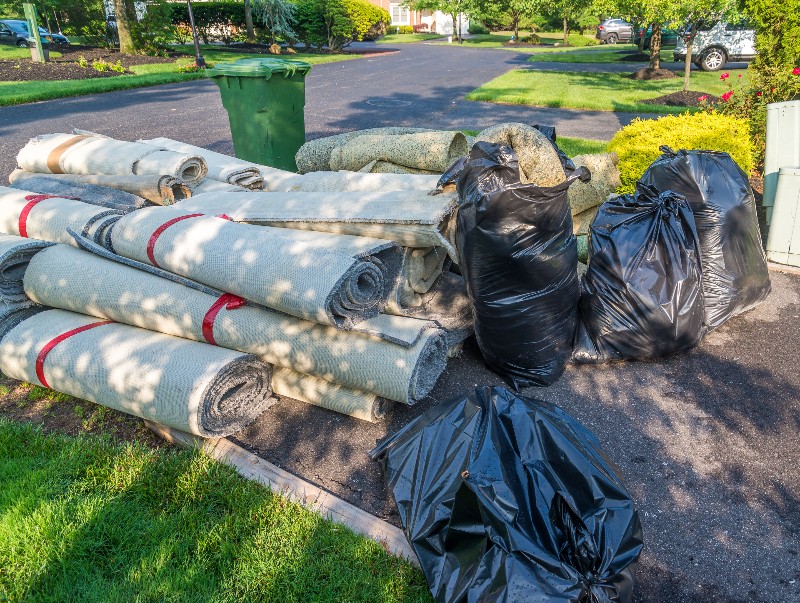 Understanding Your Options
When dealing with large volumes of waste, hauling everything to the landfill is often impractical. That's why the two main options you'd likely consider are hiring a junk removal service or renting a dumpster.
Junk Removal Services: Junk removal services offer an end-to-end solution for waste disposal. They come to your property, collect your waste items—furniture, construction debris, or other unwanted items—and haul them away for you. The cost of these services primarily depends on the volume of waste your items occupy in their vehicle.
Dumpster Rental Services: Dumpster rentals, on the other hand, give you the flexibility to handle waste disposal at your own pace. A waste disposal company delivers a dumpster to your property, which you then fill with your waste. Once the dumpster is full or your rental period ends, the company picks it up and disposes of the waste.
Making the Right Choice
The best choice between a junk removal service and a dumpster rental depends on several factors:
Affordability: In most cases, renting a dumpster is more affordable than a full-service junk removal, especially if you have a large volume of waste.
Time: If you want waste disposed of quickly, junk removal services may be a better option, as they typically complete the job within a few hours. Dumpster rentals are better suited to ongoing projects, offering extended rental periods.
Labor: If you prefer a hands-off approach, hiring a junk removal service would be ideal. They do the heavy lifting while you simply point out the items to be removed. Conversely, a dumpster rental requires you to load the waste into the dumpster yourself or hire someone to help.
Waste Type: The type of waste also influences your choice. Construction debris, household waste, yard debris, and roofing debris are usually best suited for dumpster rentals. Bulkier items like furniture and appliances are often better handled by junk removal services.
Property Safety: If you're concerned about driveway damage from a dumpster, a junk removal service could be a safer option, as they don't place heavy containers on your property.
Cost Considerations
The cost for both options varies depending on location, waste volume, and additional service fees. On average, dumpster rentals cost around $300, while junk removal services average $300 for a half truckload. Costs can increase depending on factors like rental period length, distance from the service provider, and type of waste.
Both Frisco junk removal and dumpster rentals have their unique benefits and considerations. The best choice depends on your specific needs, budget, and the nature of the waste to be disposed of. Whichever option you choose, ensure that you choose a reliable and reputable service provider, like Dallas Junk Guys, to guarantee a smooth and efficient waste disposal process. Call us for a free quote today!