How To De-Clutter in Your Bedroom and Gain Extra Space
April 29, 2022
Are you overwhelmed with the lack of organization in your room? Are you tired of tripping over shoes or endlessly searching in over stuffed shelves and drawers? It's probably time for your bedroom to be de-cluttered. De-cluttering your space is an easy solution. Tidying up has never been more popular thanks to Marie Kondo of Netflix and bestselling book fame. But you don't have to go it alone. Dallas Junk Guys offers pro decluttering tips to transform your cluttered bedroom into a spacious abode.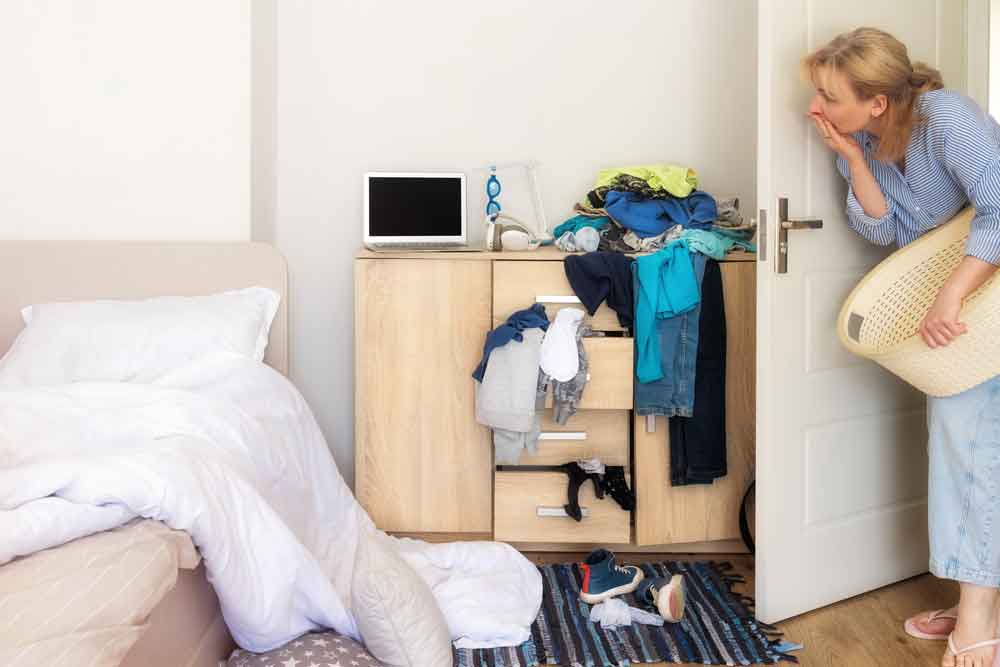 Here are some of our tips.
Make Use of Wall Space: Make the most of your bedroom walls by placing a series of hooks in a pattern on the wall where you can easily hang your hats, bags and other accessories and these items can also double up as wall decor. You can also make use of vertical space available on walls in form of floating shelves or corners, available in the market, to keep certain items that you usually place in the bed area. This will help make the space more organized.
De-clutter Your Closet: Whether you have an open wardrobe or your closet is located behind closed doors, it must be de-cluttered. Invest in a laundry basket, storage organization bins, hangers, etc. so that every type of cloth or accessory has its own place.
Remove Bulky Furniture: Bulky furniture tends to occupy more space, so we recommend swapping them with vertical storage solutions to clear off the floors. You can donate the old furniture if in good condition, or call junk haulers in Dallas, TX to haul it away.
Organize Your Bedroom Space: cleaning your closet and drawers will definitely create some extra space for your room. Invest in some storage solutions the smaller items such as keys, jewellery, wallets, socks, etc.
Designate a Work Space: Whether its bill paying, making crafts or art, or any other home-based activity that requires proper space, we recommend creating a workstation that will help you stay organized. All your accessories such as bills, pen, pencil, art and craft supplies, paperwork, etc. can go in proper files or closed containers.
Self-Assess your Items: While initiating the decluttering process, it's very hard to decide whether to keep any stud or discard it. Marie Kondo says it best when she asks "Does this spark joy?" We recommend you to make a decision based on your need, how you feel about the items, and will if you be at peace after discarding it. If your answer is yes, it is better to keep that item, and if your answer is no, gather it for junk removal by a Dallas, TX junk hauler.
Once your decluttering process is over, you'll end up with a pile of junk. Don't let junk become a barrier to your decluttering exercise, call up expert junk haulers in Dallas. Dallas Junk Guys is your trusted, locally owned, and family-operated Dallas-based junk removal service provider in the Dallas, Plano, Richardson, Frisco, Allen, TX areas. We do it all, from paying attention to all the small details of your haul to tying up loose ends of all your furniture and other junk items. With Dallas Junk Guys on board, you can be sure of getting a clean space when the job is done. Give us a call 469-884-0070 or contact us, and we'll tell you about our free remote junk removal quoting system.