Stress-Free Furniture Removal in Dallas
June 28, 2022
Moving furniture that is heavy and bulky is a difficult job to tackle on your own. Let a professional junk removal company do the furniture removal in Dallas for you! We can help you avoid all the heavy lifting, prepared with the tools for the job and plenty of hands to get it done quickly and efficiently.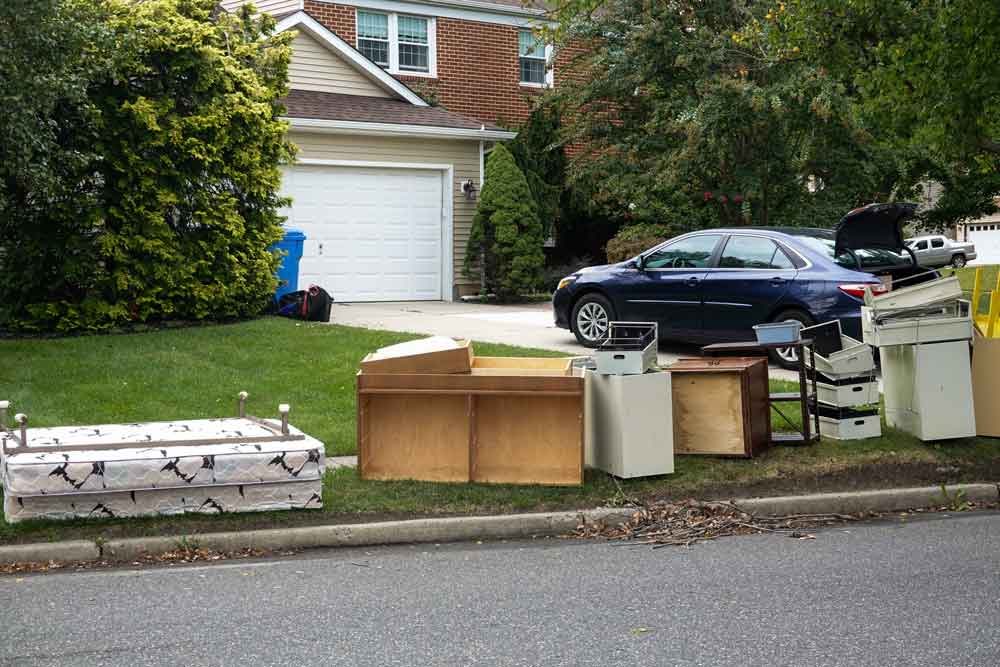 Dallas Furniture Removal Pricing
Furniture removal is priced based on several factors, including the type of furniture, size, and quantity. To find out more, click here.
At Dallas Junk Guys, we offer hourly and flat-rate services for our customers. If you or your loved ones need furniture removal services in Dallas, contact us today for free furniture removal quote! Let the experts at Dallas Junk Guys handle all the heavy lifting.
Our Dallas junk specialists will safely remove the furniture from your home to our trucks and responsibly dispose of it.
Why Choose Dallas Junk Guys?
We offer full-service junk removal services and are one of the most trusted Dallas junk removal companies. We're located near you and provide non-contract junk removal quotes for your convenience. Same-day service is offered based on availability.
Don't stress over furniture removal in Dallas. Contact Dallas Junk Guys now for safe furniture removal services. Our Dallas services are affordable to meet your budget. They include pick-up and disposal from anywhere in your home, apartment, or office. To save more money, contact our representative for information about our special offers.
Which Items can be Removed by Dallas Junk Guys?
Our Dallas furniture junk removers handle most residential and commercial junk, except hazardous items. See some qualifying items listed below:
Dressers
Wardrobes
Desks
Outdoor Furniture
Patio Furniture
Boxes
Mattresses
Bookcases
Sofa
Beds
Ottomans
Futons
Tables
Cabinets
Wall Units
Benches
Loveseats
Beds
For more information regarding items we don't haul, click here.
Areas We Serve:
We at Dallas Junk Guys serve the Dallas-Fort Worth Metroplex and surrounding areas, including:
Don't sweat the big stuff. Let the professionals at Dallas Junk Guys do the heavy lifting for you. If you have questions or for a free quote, call us at (469) 884-0070