Tackling the Toughest Junk Removal: Hot Tubs, Pianos, and Pool Tables
October 30, 2023
When it comes to decluttering, some tasks are straightforward – tossing old magazines into the recycling bin or getting rid of that worn-out chair. But what about those bulky, cumbersome items that can't simply be left on the curb? Particularly complicated items, like hot tubs, pianos, pool tables, and more, pose more than just a physical challenge; they require expertise and the right equipment for safe removal. At Dallas Junk Guys, we specialize in handling the challenges most hesitate to take on.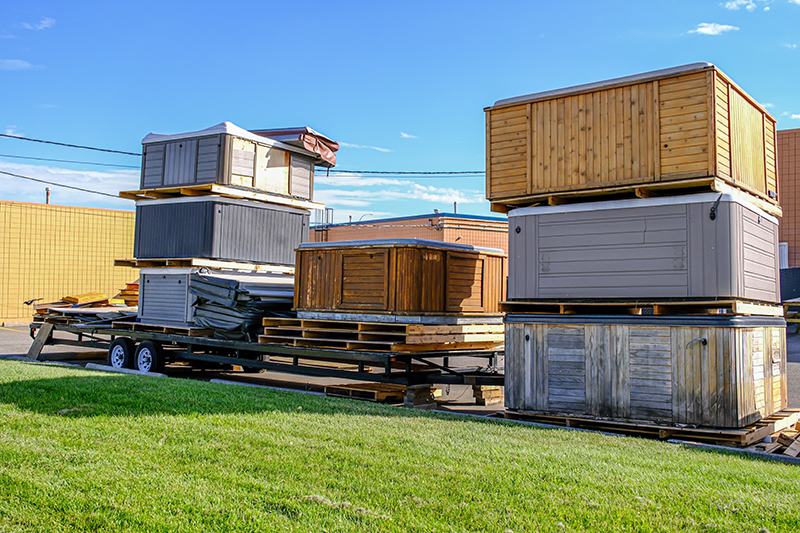 The Challenge of Bulky Items
Scratching your head, thinking how to get rid of a pool table or other bulky item removal? From the weight of pool tables to the intricate nature of pianos and the extensive setups of hot tubs – each presents its own complexities. Large armoires, hefty safes, oversized sculptures, and many more fall into the category of bulky items. These items, due to their size, weight, or intricacy, demand a distinct approach to removal and disposal.
Professional Bulky Item Solutions
Our team is equipped with the physical strength, comprehensive strategy, and necessary tools and expertise to handle even the most challenging items. More importantly, we're committed to doing it in a way that's hassle-free for you. Our focus is not just on removal; we prioritize the safety of your home, the item, and our team during the process. Whether it's the logistics of navigating a heavy item down a narrow staircase, understanding the best way to disassemble something for safer transport, or ensuring that items are disposed of or recycled responsibly – we've got it covered.
Why Choose Junk Removal Services?
Experience: Handling bulky items requires more than muscle. It needs an understanding of the item's structure and the best techniques for safe removal.
Eco-friendly Practices: We're not just about removal; we're about responsible removal. Items that can be recycled or donated will be, reducing landfill waste.
Customer-Centric: Our aim? Making your life easier. Our team ensures minimal disruption to your daily routine and maximum satisfaction.
With Dallas Junk Guys, you have a partner that simplifies the complex, ensuring that no item is too big, too heavy, or too challenging. So, the next time you find yourself pondering over the removal of that cumbersome piece, remember – we're just a call away.
Dallas Junk Guys is your trusted partner in junk removal services for heavy and bulky items in the DFW area. Contact us for a free quote today and let us help you reclaim your space.