How To Get Rid of Old Home Appliances?
July 28, 2022
Every home appliance has its own lifespan. Most of the home appliances are heavy and weigh several hundred pounds. Disposal of home appliances, once these become non-functional or are of no longer use, is also an uphill task. In absence of right tools and equipment, moving major bulky household appliances can be dangerous and may cause personal injury. Thanks to junk pickup services by local junk haulers, disposal of large home appliances has become an easy job. Calling a junk removal service is an easy job as junk haulers have large junk trucks and possess the necessary tools and equipment to safely dispose of your obsolete appliance.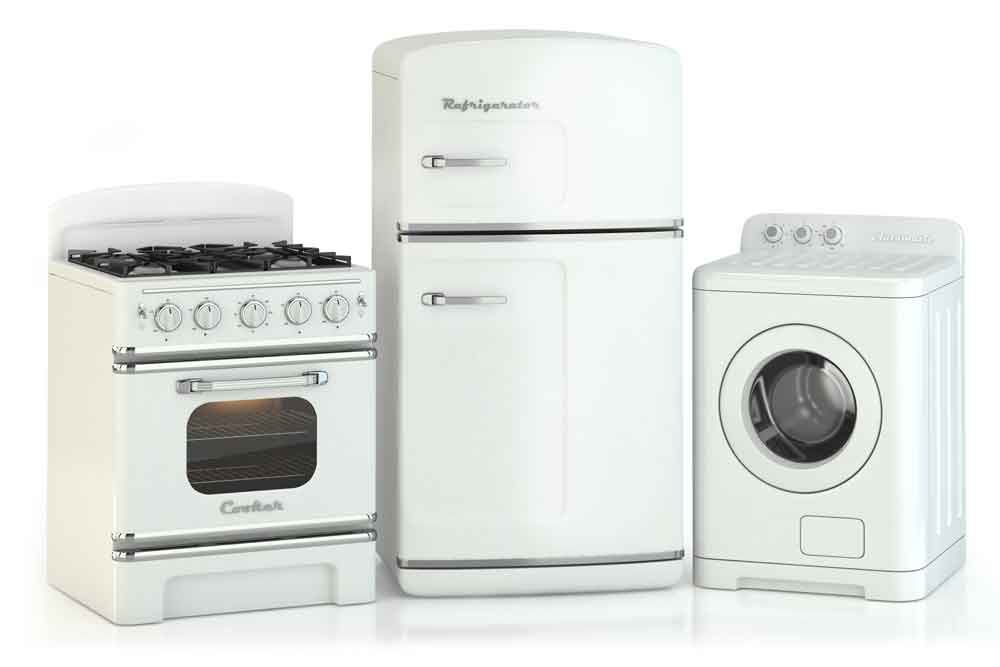 Why Disposal of Old Home Appliances Is Necessary?
Disposal of old home appliances is an uphill task due to which many people tend to put this off for several months or even years. Some people often put their unused home appliances in their garage, or basement and forget about them. This habit may eat up your valuable floor space and at last, you may find it all cluttered and hard to organize. Few old home appliances having sharp or rough edges, having stored chemicals, etc. may be quite hazardous for children as well as pets at your home. Don't wait for the situation to become grave and turn into a severe accident, it is advisable to contact a local junk hauling company to haul away the unused home appliances that you wish to move away.
What's The Best Time To Schedule Home Appliance Removal?
As per an expert junk pickup service provider, there's no such best time for removal of the old home appliance until and unless you have to meet a certain deadline imposed by a homeowner's association or a property manager. Booking a junk removal service is a few clicks job. You just need to provide a brief description of the home appliances and related accessories that you want to be hauled away along with the address. You can also try their free quote services to get the ball rolling. Some junk haulers also provide seven days a week junk removal services.
How Much Do Professional Junk Haulers Charge?
Junk removal companies in Dallas charge flat (item basis) or hourly rates. Depending upon your needs and other conditions (such as minimum applicable charges), you can select a junk hauling company to haul away the old home appliances.
Which Old Home Appliances Do Junk Haulers Haul Away?
Junk haulers specialize in hauling away all types of common household appliances such as
Oven/stoves
Refrigerators
Water heaters
Trash Compactors
Air Conditioners
Washing Machine
Clothes dryer
Microwaves
Lawnmower
Deep Freezers, etc.
Besides items mentioned above, junk removal companies also offer various other junk removal services such as furniture removal, hot water tub removal, mattress disposal, general trash removal, garage cleanout, basement cleaning, and yard waste removal services to meet the distinct needs of clients.
Don't sweat the big stuff. Let the professionals at Dallas Junk Guys do the heavy lifting for you. If you have questions or for a free quote, call us at 469-884-0070